SyncDog Resources
Learn More about SyncDog Secure.Systems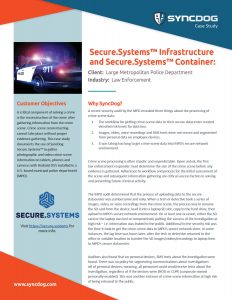 Whitepapers Downloads
For Mobile Security, Antivirus is a Band-aid, not a Solution

BYOD Data Security Threat – Potentially Your Greatest Cyber Threat

GDPR will bring the Teeth that have been Missing in Data Security Auditing and Compliance

SyncDog 6 Things That Will Accelerate Enterprise Mobility Security Adoption

SyncDog Correlation Whitepaper – Why mobile device event log correlation matters

And More….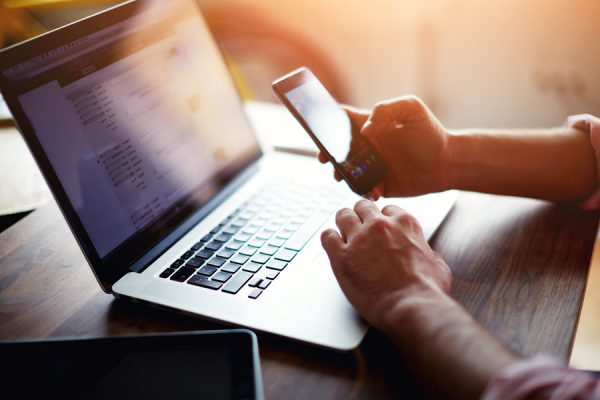 Current SyncDog EMM Integrations Include:
SyncDog is Looking to Integrate Further
We are actively evaluating EMM solutions to integrate the Secure.Systems™ containerized workspace with. If you have an EMM product and would like to partner with us, please contact us here.
Company announces free trial of Secure.Systems; simplifying access to corporate data from any mobile device RESTON, Va.--(BUSINESS WIRE)--SyncDog, Inc., the leading Independent Software Vendor (ISV) for next generation mobile security and data loss prevention,...
read more
By: Brian Egenrieder, CRO at SyncDog Over the last couple of months, very few things have felt certain. The COVID-19 pandemic has upended the lives of people all over the world. The ability to work remotely, once considered a nice option offered by some companies, is...
read more
By: Brian Egenrieder, CRO at SyncDog Bring your own device (BYOD) policies are becoming ever-more commonplace as organizations realize the financial benefits of employees using their own phones as opposed to purchasing corporate devices and data plans. Employees tend...
read more
By: Brian Egenrieder, CRO of SyncDog Earlier this year, U.S. regulators rolled out sweeping new rules, referred to as Cybersecurity Maturity Model Certification (CMMC), which requires the use of data containerization in order to protect government/business...
read more
SYNCDOG IN SUPPORT OF THE APPCONFIG COMMUNITY
SyncDog is now an AppConfig Community Member. Through the AppConfig Community,
SyncDog
is working to simplify enterprise application development and deployment within common standards provided by leading EMM providers. As part of the AppConfig Community, we have access to common framework components for VMware AirWatch and IBM MaaS360.