SyncDog Resources
Learn More about SyncDog Secure.Systems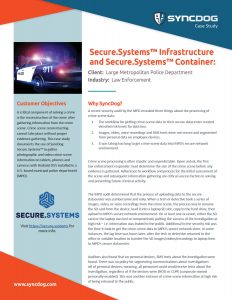 Whitepapers Downloads
For Mobile Security, Antivirus is a Band-aid, not a Solution

BYOD Data Security Threat – Potentially Your Greatest Cyber Threat

GDPR will bring the Teeth that have been Missing in Data Security Auditing and Compliance

SyncDog 6 Things That Will Accelerate Enterprise Mobility Security Adoption

SyncDog Correlation Whitepaper – Why mobile device event log correlation matters

And More….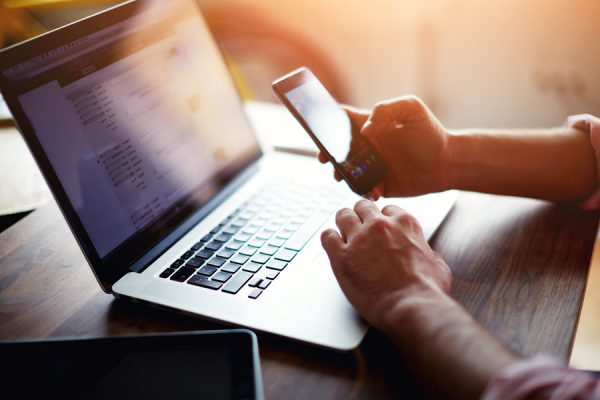 Current SyncDog EMM Integrations Include:
SyncDog is Looking to Integrate Further
We are actively evaluating EMM solutions to integrate the Secure.Systems™ containerized workspace with. If you have an EMM product and would like to partner with us, please contact us here.
In an Infosecurity Magazine article written by Kacy Zurkus, our team weighs in on the impacts of the Huawei story. Check it out in the digital edition on pages 8-9!
read more
SyncDog CRO Brian Egenrieder is a guest blogger for Symantec in their Expert Perspectives column. Here is a snippet of his most recent blog below: When it comes to planning out enterprise security in a world increasingly dominated by mobile-savvy employees, even...
read more
By: Clay Miller, CTO, SyncDog With each passing headline that screams of yet another company hacked, municipality breached, and healthcare system network rendered inoperable, it has become evident to executive leaders that organizations' data security is a...
read more
Posted by Clay Miller, CTO, SyncDog There is an old adage that says "when the tide goes out, you find out who's swimming naked." As it turns out, enterprise mobile security has been a party at a nude beach and no one even read the sign. Unfortunately, a recent report...
read more
SYNCDOG IN SUPPORT OF THE APPCONFIG COMMUNITY
SyncDog is now an AppConfig Community Member. Through the AppConfig Community,
SyncDog
is working to simplify enterprise application development and deployment within common standards provided by leading EMM providers. As part of the AppConfig Community, we have access to common framework components for VMware AirWatch and IBM MaaS360.