SyncDog Resources
Learn More about SyncDog Secure.Systems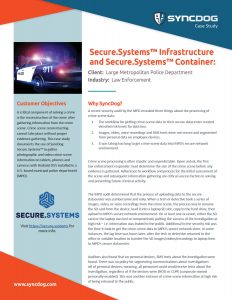 Whitepapers Downloads
For Mobile Security, Antivirus is a Band-aid, not a Solution

BYOD Data Security Threat – Potentially Your Greatest Cyber Threat

GDPR will bring the Teeth that have been Missing in Data Security Auditing and Compliance

SyncDog 6 Things That Will Accelerate Enterprise Mobility Security Adoption

SyncDog Correlation Whitepaper – Why mobile device event log correlation matters

And More….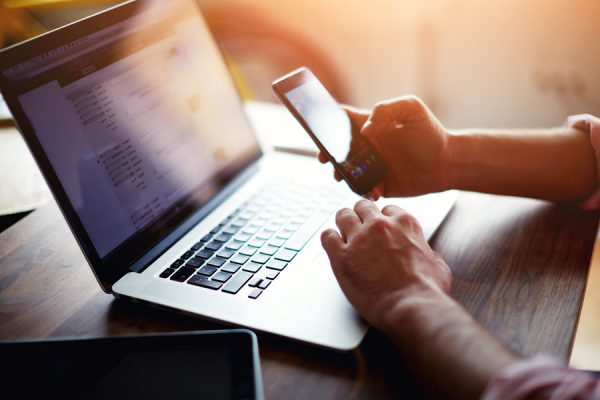 Current SyncDog EMM Integrations Include:
SyncDog is Looking to Integrate Further
We are actively evaluating EMM solutions to integrate the Secure.Systems™ containerized workspace with. If you have an EMM product and would like to partner with us, please contact us here.
"Many apps and websites require complex passwords, but many do not. It is always best to have passwords of at least 10 characters or more, mix uppercase and lowercase letters, and use special characters. Complex passwords are hard to remember. It may convenient to use...
read more
By: Clay Miller, CTO, SyncDog Telecommuting isn't a new concept. In fact, the term was coined all the way back in 1972 (you can dive deeper into the history of telecommuting here). What is new is the popular demand for businesses of all sizes to offer employees...
read more
By: Brian Egenrieder, CRO, SyncDog It's no secret that user experience (UX) is always a key focus (or should be) in application development, as it often has a notable influence on user adoption when working to fulfill end users' specific needs. But, change is always a...
read more
Adding levels of cybersecurity to a mobile computing environment using traditional methods can often be a matter of making trade-offs between taking the necessary security steps to defend against a shifting threat landscape and accepting the drag on productivity that...
read more
SYNCDOG IN SUPPORT OF THE APPCONFIG COMMUNITY
SyncDog is now an AppConfig Community Member. Through the AppConfig Community,
SyncDog
is working to simplify enterprise application development and deployment within common standards provided by leading EMM providers. As part of the AppConfig Community, we have access to common framework components for VMware AirWatch and IBM MaaS360.