SyncDog Resources
Learn More about SyncDog Secure.Systems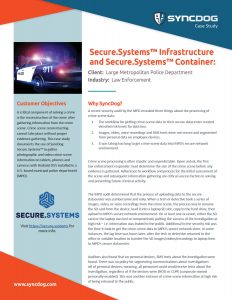 Whitepapers Downloads
For Mobile Security, Antivirus is a Band-aid, not a Solution

BYOD Data Security Threat – Potentially Your Greatest Cyber Threat

GDPR will bring the Teeth that have been Missing in Data Security Auditing and Compliance

SyncDog 6 Things That Will Accelerate Enterprise Mobility Security Adoption

SyncDog Correlation Whitepaper – Why mobile device event log correlation matters

And More….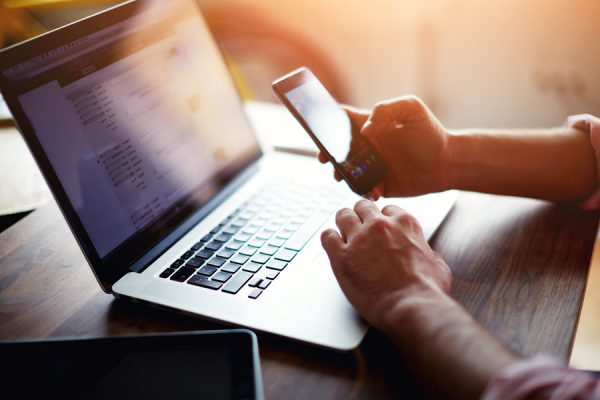 Current SyncDog EMM Integrations Include:
SyncDog is Looking to Integrate Further
We are actively evaluating EMM solutions to integrate the Secure.Systems™ containerized workspace with. If you have an EMM product and would like to partner with us, please contact us here.
Launched in 2013, SyncDog is an independent software vendor for mobile security and data loss prevention. The cybersecurity company creates mobile frameworks that extend app functionality to devices while securing corporate and government networks from endpoint...
read more
Jailbreak Detection – The First Line of Defense Both our iOS and Android clients have built-in jailbreak detection that will not only prevent the application from running, but will automatically wipe the container's data in the event the device is compromised. This...
read more
There's a Reason Homes Don't Have Moats Around Them.We Have Trust Issues (and that's ok) Just as the Trojan Horse invalidated the usefulness of a moat thousands of years ago, its technological equivalents in today's high-tech world are doing the same to traditional...
read more
 ... It's Easier and More Secure Than You Think !. The easiest way to adhere to the mobility requirements of 800-171 is to simply not allow employees to use their personal devices to access CUI – or really any work relates data, correct?  Well not any longer! If you...
read more
SYNCDOG IN SUPPORT OF THE APPCONFIG COMMUNITY
SyncDog is now an AppConfig Community Member. Through the AppConfig Community,
SyncDog
is working to simplify enterprise application development and deployment within common standards provided by leading EMM providers. As part of the AppConfig Community, we have access to common framework components for VMware AirWatch and IBM MaaS360.