SyncDog Resources
Learn More about SyncDog Secure.Systems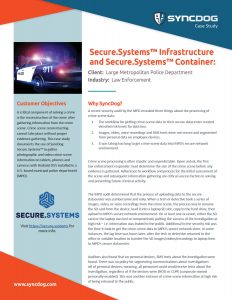 Whitepapers Downloads
For Mobile Security, Antivirus is a Band-aid, not a Solution

BYOD Data Security Threat – Potentially Your Greatest Cyber Threat

GDPR will bring the Teeth that have been Missing in Data Security Auditing and Compliance

SyncDog 6 Things That Will Accelerate Enterprise Mobility Security Adoption

SyncDog Correlation Whitepaper – Why mobile device event log correlation matters

And More….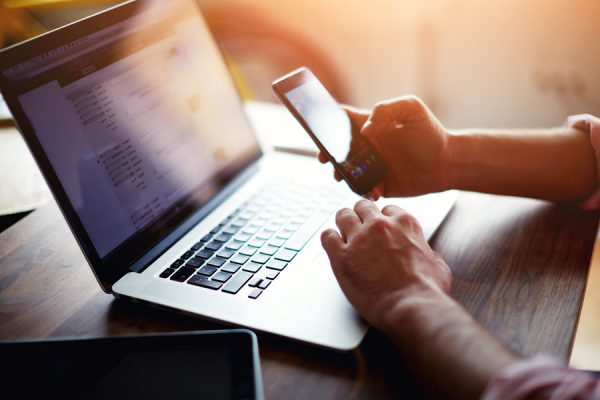 Current SyncDog EMM Integrations Include:
SyncDog is Looking to Integrate Further
We are actively evaluating EMM solutions to integrate the Secure.Systems™ containerized workspace with. If you have an EMM product and would like to partner with us, please contact us here.
Hosted by Neil C. Hughes Although almost all companies today have employees who want or need the ability to work outside the four walls of the organization, the current mobile security solutions being utilized today still have them tethered to their laptop and office...
read more
By: Brian Egenrieder, CRO, SyncDog Phishing attacks are one of the most common vectors threat actors take to steal users' data from devices. As reported by SecurityWeek, mobile phishing attacks have been increasing at a rate of 85% year over year since 2011. While you...
read more
By: Clay Miller, CTO, SyncDog Unless you're still in vacation-mode from the holiday season and haven't been paying attention to cybersecurity news, you know that there are a lot of security discussions surrounding the Tik-Tok app. Owned by ByteDance, a Chinese-based...
read more
By: Jonas Gyllvensaan, CEO, SyncDog The increasing sophistication of mobile device security threats is alarming. Individuals and businesses alike should be aware of security vulnerabilities of the mobile devices they use whether they are smartphones, tablets, laptops...
read more
SYNCDOG IN SUPPORT OF THE APPCONFIG COMMUNITY
SyncDog is now an AppConfig Community Member. Through the AppConfig Community,
SyncDog
is working to simplify enterprise application development and deployment within common standards provided by leading EMM providers. As part of the AppConfig Community, we have access to common framework components for VMware AirWatch and IBM MaaS360.