SyncDog Resources
Learn More about SyncDog Secure.Systems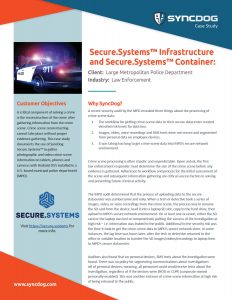 Whitepapers Downloads
For Mobile Security, Antivirus is a Band-aid, not a Solution

BYOD Data Security Threat – Potentially Your Greatest Cyber Threat

GDPR will bring the Teeth that have been Missing in Data Security Auditing and Compliance

SyncDog 6 Things That Will Accelerate Enterprise Mobility Security Adoption

SyncDog Correlation Whitepaper – Why mobile device event log correlation matters

And More….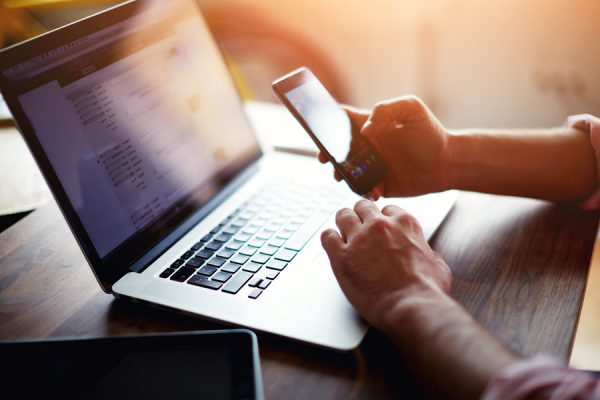 Current SyncDog EMM Integrations Include:
SyncDog is Looking to Integrate Further
We are actively evaluating EMM solutions to integrate the Secure.Systems™ containerized workspace with. If you have an EMM product and would like to partner with us, please contact us here.
Distribution Agreement to Empower Region Ensuring Protection of Corporate Data on Employee's Mobile Devices RESTON, Va., Sept. 23, 2020 -- SyncDog, Inc., the leading Independent Software Vendor (ISV) for next generation mobile security and data loss prevention, today...
read more
Cybersecurity is often not a topic of concern for the average person, but we believe it should be. In honor of National Cybersecurity Awareness Month (NCSAM), an initiative jointly led by Cybersecurity and Infrastructure Security Agency (CISA) and the National Cyber...
read more
By: Brian Egenrieder, CRO, SyncDog The U.S. does not yet have a comprehensive data privacy law at the federal level like GDPR in Europe – at least for now. The closest we come to it is the Federal Trade Commission Act which contains language that allows the U.S....
read more
By: Brian Egenrieder, CRO, SyncDog Each year mobile security threats get more complex. At the beginning of 2020 we detailed seven mobile security threats to be aware of -- social engineering, public wi-fi networks, OS vulnerabilities, apps, human error, SMS and voice,...
read more
SYNCDOG IN SUPPORT OF THE APPCONFIG COMMUNITY
SyncDog is now an AppConfig Community Member. Through the AppConfig Community,
SyncDog
is working to simplify enterprise application development and deployment within common standards provided by leading EMM providers. As part of the AppConfig Community, we have access to common framework components for VMware AirWatch and IBM MaaS360.