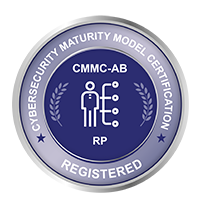 Cybersecurity Maturity Model Certification (CMMC)
U.S. regulators have rolled out sweeping new rules, referred to as Cybersecurity Maturity Model Certification (CMMC), which requires the use of data containerization in order to protect government/business information. The implementation of CMMC represents a big change from past U.S. federal data handling rules for contractors, for which compliance was by-and-large voluntary.
Password Management
Leverages multi-factor authentication, biometric and other password management solutions
256 bit encryption
256 bit encryption to secure and protect the data– no matter what device it's on
Wipe sensitive data
Data on device can be easily and assuredly, removed without impacting any personal data.
SyncDog Supports CMMC Compliance
Data containerization rules embody a more fundamental security approach, particularly with respect to mobile. SyncDog's Trusted Mobile Workspace, Secure.Systems, takes containerization to the next level by offering industry-leading containerized security in conjunction with a full suite of productivity applications that provides a desktop-like experience on mobile devices.
Implementing Secure.Systems empowers organizations to transition away from providing and managing corporate devices and experience the flexibility of BYOD without the threat of losing or exposing corporate data.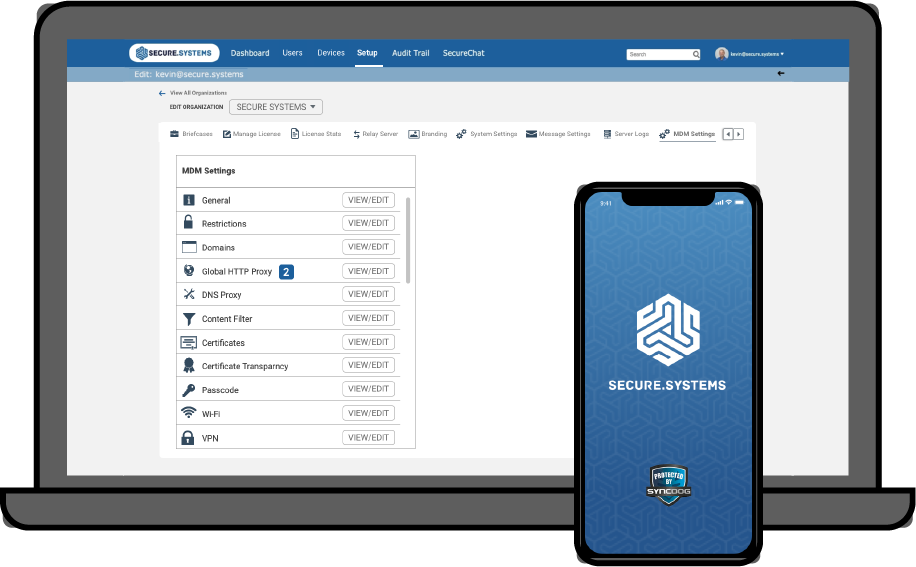 Getting Certified
CMMC is essentially the outcome of a review of numerous cybersecurity standards and is a certification that will provide increased confidence in government data security. The five-level maturity certification involves an audit by an authorized entity. In the Summer of 2020, organizations will begin observing CMMC requirements within Requests for Information.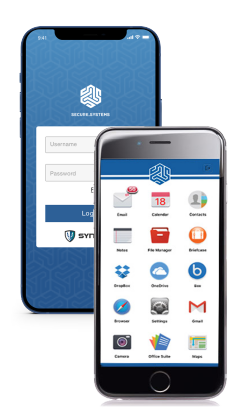 SyncDog– the next generation solution for mobile enablement.
Secure.Systems easily integrates into existing endpoint management solutions and can be deployed from the cloud, on-premise or as a hybrid deployment. 
Get Started
Take control of your Enterprise Mobile Security. Get started with a free 30 day trial with us.