SyncDog Resources
Learn More about SyncDog Secure.Systems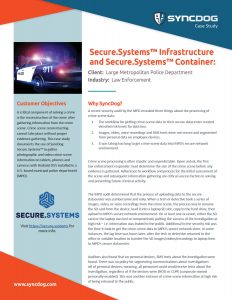 Whitepapers Downloads
For Mobile Security, Antivirus is a Band-aid, not a Solution

BYOD Data Security Threat – Potentially Your Greatest Cyber Threat

GDPR will bring the Teeth that have been Missing in Data Security Auditing and Compliance

SyncDog 6 Things That Will Accelerate Enterprise Mobility Security Adoption

SyncDog Correlation Whitepaper – Why mobile device event log correlation matters

And More….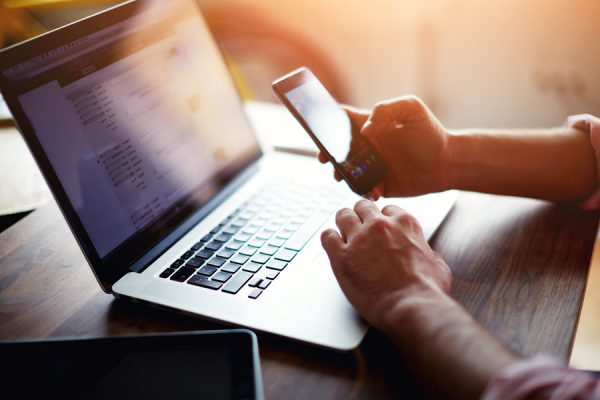 Current SyncDog EMM Integrations Include:
SyncDog is Looking to Integrate Further
We are actively evaluating EMM solutions to integrate the Secure.Systems™ containerized workspace with. If you have an EMM product and would like to partner with us, please contact us here.
Secure.Systems enables employees to work from anywhere within zero trust architectures by managing and protecting data, employees, and devices RESTON, Va., March 11, 2021 - SyncDog Inc., the leading Independent Software Vendor (ISV) for next generation mobile endpoint...
read more
A common misconception about emerging security companies is that they don't have the brain power of "the big guys." This could not be further from the truth. Emerging companies are often started by former employees of large corporations who noticed a market gap they...
read more
Many organizations, such as Spotify, are ditching office spaces and adopting a more flexible work model that incorporates Work From Anywhere policies. At first glance these policies seem to be beneficial for both the employees and the company—giving individuals...
read more
Only a select few companies, let alone countries, can say they were at the forefront of the work from anywhere movement prior to COVID-19. The United Arab Emirates (UAE) was not one of those select few. With an office-centric work culture, UAE companies typically...
read more
SYNCDOG IN SUPPORT OF THE APPCONFIG COMMUNITY
SyncDog is now an AppConfig Community Member. Through the AppConfig Community,
SyncDog
is working to simplify enterprise application development and deployment within common standards provided by leading EMM providers. As part of the AppConfig Community, we have access to common framework components for VMware AirWatch and IBM MaaS360.