SyncDog Resources
Learn More about SyncDog Secure.Systems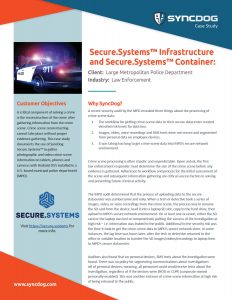 For Mobile Security, Antivirus is a Band-aid, not a Solution
BYOD Data Security Threat – Potentially Your Greatest Cyber Threat
GDPR will bring the Teeth that have been Missing in Data Security Auditing and Compliance
SyncDog 6 Things That Will Accelerate Enterprise Mobility Security Adoption
SyncDog Correlation Whitepaper – Why mobile device event log correlation matters
And More….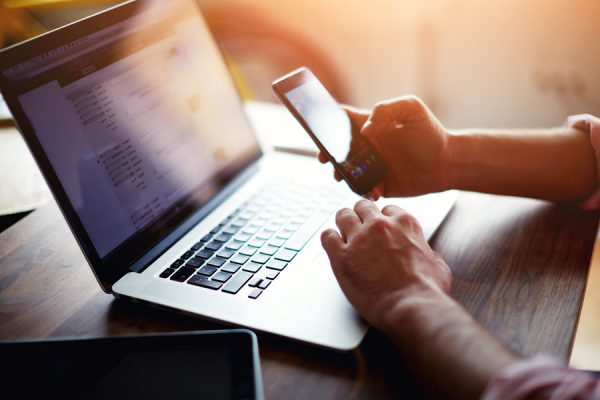 Current SyncDog EMM Integrations Include:
SyncDog is Looking to Integrate Further
We are actively evaluating EMM solutions to integrate the Secure.Systems™ containerized workspace with. If you have an EMM product and would like to partner with us, please contact us here.
Partnership will expand access to Secure.Systems, helping institutions meet mobile security data protection and privacy requirements RESTON, Va., Nov. 9, 2021 /PRNewswire/ -- SyncDog, Inc., the leading Independent Software Vendor (ISV) for next generation mobile...
read more
Whether your organization enables BYOD, issues corporate devices or a combination of both, TikTok's Terms of Service should frighten you and make you realize that the data on any device – BYOD or Corporate – is at serious risk. Here is just a sample from their privacy...
read more
In-person conferences are back! In March, the SyncDog team had the opportunity to attend the Golf Information Security Expo and Conference (GISEC) in Dubai. GISEC is known for gathering the top cybersecurity enterprises from all over the world, along with CISOs from...
read more
Whether you're working from home, back in the office or doing a hybrid model, your organization's mobile workforce has expanded. Enterprise mobility can increase productivity, but if ineffectively managed and secured, can present serious security risks. The...
read more
SYNCDOG IN SUPPORT OF THE APPCONFIG COMMUNITY
SyncDog is now an AppConfig Community Member. Through the AppConfig Community,
SyncDog
is working to simplify enterprise application development and deployment within common standards provided by leading EMM providers. As part of the AppConfig Community, we have access to common framework components for VMware AirWatch and IBM MaaS360.