SyncDog Resources
Learn More about SyncDog Secure.Systems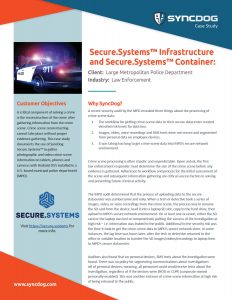 Whitepapers Downloads
For Mobile Security, Antivirus is a Band-aid, not a Solution

BYOD Data Security Threat – Potentially Your Greatest Cyber Threat

GDPR will bring the Teeth that have been Missing in Data Security Auditing and Compliance

SyncDog 6 Things That Will Accelerate Enterprise Mobility Security Adoption

SyncDog Correlation Whitepaper – Why mobile device event log correlation matters

And More….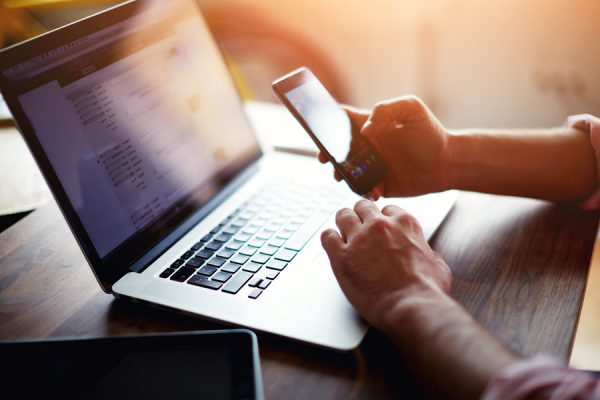 Current SyncDog EMM Integrations Include:
SyncDog is Looking to Integrate Further
We are actively evaluating EMM solutions to integrate the Secure.Systems™ containerized workspace with. If you have an EMM product and would like to partner with us, please contact us here.
By: Michelai Graham Reston, Virginia-based SyncDog is partnering with Singapore's SecureAge, which develops enterprise encryption solutions and AI-driven anti-malware tech. Launched in 2013, SyncDog is a software vendor for mobile security and data loss prevention....
read more
By: Brian Egenrieder, CRO, SyncDog COVID-19 is top of mind for everyone around the world, from both a personal and professional perspective. People are canceling travel plans, avoiding public spaces and requesting to work from home. As the outbreak spreads, businesses...
read more
By: Jonas Gyllensvaan, Founder and CEO, SyncDog RSA Conference is known for the breadth and depth of cybersecurity expertise it draws to San Francisco each year. From the double Expo floor to speakers and sessions, the four-day-long conference is a whirlwind. While...
read more
By: Brian Egenrieder, CRO, SyncDog Stuff happens. When you run into a situation that requires bringing more hands on deck, quickly, one of the last things you want to worry about is managing data security with a third-party contractor.  Collaboration and Concerns The...
read more
SYNCDOG IN SUPPORT OF THE APPCONFIG COMMUNITY
SyncDog is now an AppConfig Community Member. Through the AppConfig Community,
SyncDog
is working to simplify enterprise application development and deployment within common standards provided by leading EMM providers. As part of the AppConfig Community, we have access to common framework components for VMware AirWatch and IBM MaaS360.