SyncDog Resources
Learn More about SyncDog Secure.Systems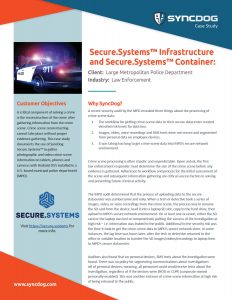 Whitepapers Downloads
For Mobile Security, Antivirus is a Band-aid, not a Solution

BYOD Data Security Threat – Potentially Your Greatest Cyber Threat

GDPR will bring the Teeth that have been Missing in Data Security Auditing and Compliance

SyncDog 6 Things That Will Accelerate Enterprise Mobility Security Adoption

SyncDog Correlation Whitepaper – Why mobile device event log correlation matters

And More….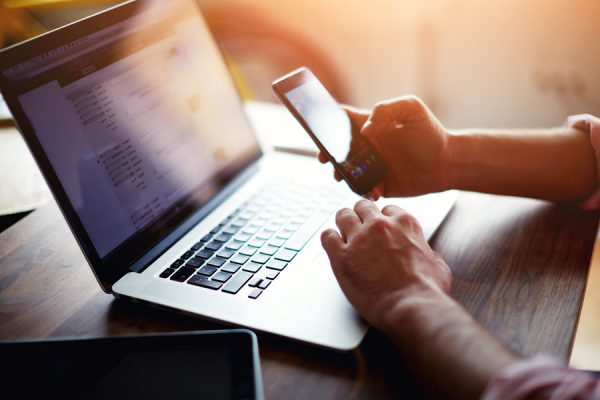 Current SyncDog EMM Integrations Include:
SyncDog is Looking to Integrate Further
We are actively evaluating EMM solutions to integrate the Secure.Systems™ containerized workspace with. If you have an EMM product and would like to partner with us, please contact us here.
When your battery is low, charging your phone at a public kiosk is tempting. But here's why it's risky to use them. No one likes it when their phone runs out of power when you're far from home. Public charging stations may seem like a welcome solution, but using them...
read more
SyncDog to the Rockies! Enterprise Transformation Exchange is a hosted summit focused exclusively on bringing enterprise IT decision-makers together with industry experts and solution providers for 2.5 days of peer-to-peer networking and information sharing. For the...
read more
Protecting Against Information Fraud Last week, the CIA issued a warning against Huawei, claiming that they had received funding from China's intelligence wing. This comes after the Canadian authorities' arrest of the company's CFO and Australia issuing an outright...
read more
Cyber-security and Infrastructure Security Usually, when it comes to data security, everything is fine—until it isn't. Last week, the Cybersecurity and Infrastructure Security Agency released warnings about alarming vulnerabilities in enterprise VPN applications from...
read more
SYNCDOG IN SUPPORT OF THE APPCONFIG COMMUNITY
SyncDog is now an AppConfig Community Member. Through the AppConfig Community,
SyncDog
is working to simplify enterprise application development and deployment within common standards provided by leading EMM providers. As part of the AppConfig Community, we have access to common framework components for VMware AirWatch and IBM MaaS360.