SyncDog Resources
Learn More about SyncDog Secure.Systems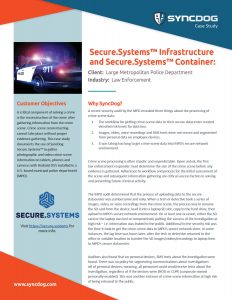 Whitepapers Downloads
For Mobile Security, Antivirus is a Band-aid, not a Solution

BYOD Data Security Threat – Potentially Your Greatest Cyber Threat

GDPR will bring the Teeth that have been Missing in Data Security Auditing and Compliance

SyncDog 6 Things That Will Accelerate Enterprise Mobility Security Adoption

SyncDog Correlation Whitepaper – Why mobile device event log correlation matters

And More….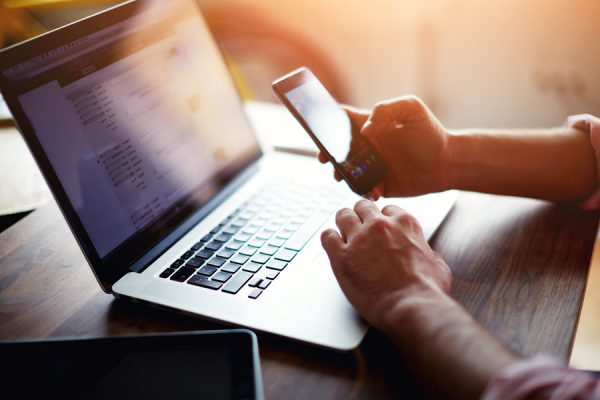 Current SyncDog EMM Integrations Include:
SyncDog is Looking to Integrate Further
We are actively evaluating EMM solutions to integrate the Secure.Systems™ containerized workspace with. If you have an EMM product and would like to partner with us, please contact us here.
Distribution Agreement to Empower Region Ensuring Protection of Corporate Data on Employee's Mobile Devices RESTON, Va., Sept. 23, 2020 -- SyncDog, Inc., the leading Independent Software Vendor (ISV) for next generation mobile security and data loss prevention, today...
read more
Zero Trust. This security architecture concept, and naming mechanism, originated in 2010. It was introduced by a principal analyst at Forrester, John Kindervag. The following definition of Zero Trust, published by CSO, summarizes it as: "...a security concept centered...
read more
As companies embrace the new year, it's imperative to make securing mobile devices used for business purposes a top priority. Whether your company provides employees with devices or has a BYOD policy, there are too many operating system vulnerabilities (both on...
read more
By: Clay Miller, CTO, SyncDog Since working from home is the new norm for many across the world, it's important to understand network security basics. Internet service providers (ISPs), love or hate them, are responsible for providing the infrastructure for...
read more
SYNCDOG IN SUPPORT OF THE APPCONFIG COMMUNITY
SyncDog is now an AppConfig Community Member. Through the AppConfig Community,
SyncDog
is working to simplify enterprise application development and deployment within common standards provided by leading EMM providers. As part of the AppConfig Community, we have access to common framework components for VMware AirWatch and IBM MaaS360.