SyncDog Resources
Learn More about SyncDog Secure.Systems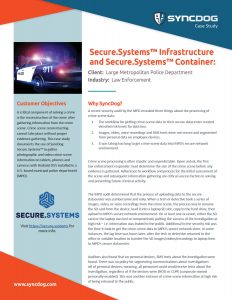 For Mobile Security, Antivirus is a Band-aid, not a Solution
BYOD Data Security Threat – Potentially Your Greatest Cyber Threat
GDPR will bring the Teeth that have been Missing in Data Security Auditing and Compliance
SyncDog 6 Things That Will Accelerate Enterprise Mobility Security Adoption
SyncDog Correlation Whitepaper – Why mobile device event log correlation matters
And More….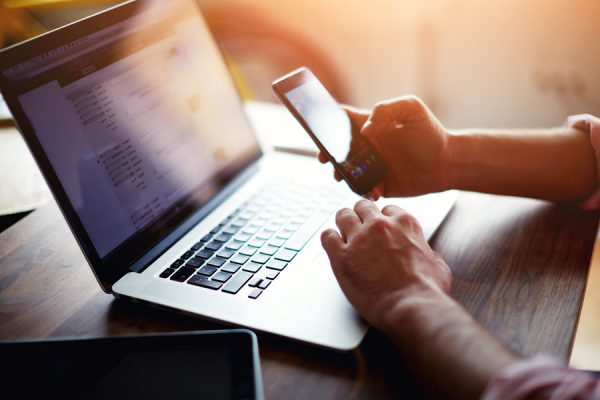 Current SyncDog EMM Integrations Include:
SyncDog is Looking to Integrate Further
We are actively evaluating EMM solutions to integrate the Secure.Systems™ containerized workspace with. If you have an EMM product and would like to partner with us, please contact us here.
Partnership will expand access to Secure.Systems, helping institutions meet mobile security data protection and privacy requirements RESTON, Va., Nov. 9, 2021 /PRNewswire/ -- SyncDog, Inc., the leading Independent Software Vendor (ISV) for next generation mobile...
read more
To BYOD or not BYOD? That's the question many organizations are toying with. Bring Your Own Device (BYOD) policies are gaining traction amongst enterprises—primarily because of the cost-savings benefit​​—but there have been hesitations stemming from employees. If your...
read more
To BYOD or not to BYOD, is there really any question any longer? According to market research, 85% of organizations implemented Bring Your Own Device (BYOD) policies during the COVID-19 pandemic. Even with BYOD becoming the de facto standard, companies and employees...
read more
* Does Not Apply if Device is Rooted or Jailbroken!    A Zero Trust mobile architecture needs to protect in all scenarios – the MDM solution you are currently using will come up short. Many organizations and government agencies are looking to build out a Zero Trust...
read more
Twitter feed is not available at the moment.
SYNCDOG IN SUPPORT OF THE APPCONFIG COMMUNITY
SyncDog is now an AppConfig Community Member. Through the AppConfig Community,
SyncDog
is working to simplify enterprise application development and deployment within common standards provided by leading EMM providers. As part of the AppConfig Community, we have access to common framework components for VMware AirWatch and IBM MaaS360.