SyncDog Resources
Learn More about SyncDog Secure.Systems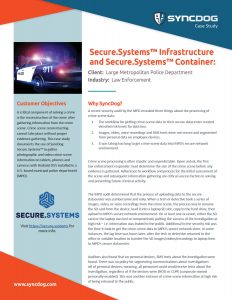 For Mobile Security, Antivirus is a Band-aid, not a Solution
BYOD Data Security Threat – Potentially Your Greatest Cyber Threat
GDPR will bring the Teeth that have been Missing in Data Security Auditing and Compliance
SyncDog 6 Things That Will Accelerate Enterprise Mobility Security Adoption
SyncDog Correlation Whitepaper – Why mobile device event log correlation matters
And More….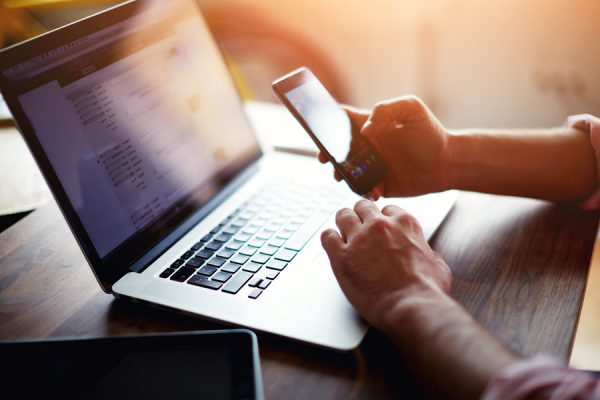 Current SyncDog EMM Integrations Include:
SyncDog is Looking to Integrate Further
We are actively evaluating EMM solutions to integrate the Secure.Systems™ containerized workspace with. If you have an EMM product and would like to partner with us, please contact us here.
Partnership will expand access to Secure.Systems, helping institutions meet mobile security data protection and privacy requirements RESTON, Va., Nov. 9, 2021 /PRNewswire/ -- SyncDog, Inc., the leading Independent Software Vendor (ISV) for next generation mobile...
read more
Corporate mobile security is at a crossroads. Attacks on mobile devices continue to increase in both frequency and sophistication, the mobile security technologies built to protect against them, are falling far short. The technologies are not fully secure and are...
read more
When it comes to TikTok – and other suspicious apps – you have two choices: 1. Prevent employees from having the app on their device 2. Stop worrying about personal apps employees are loading by using an advanced mobile security solution like SyncDog to isolate and...
read more
The U.S. Department of Defense (DoD) requires all contractors doing business with the DoD to implement CMMC regulations to meet certain security protocols. CMMC, formally known as the Cybersecurity Maturity Model Certification (CMMC), requires the use of data...
read more
SYNCDOG IN SUPPORT OF THE APPCONFIG COMMUNITY
SyncDog is now an AppConfig Community Member. Through the AppConfig Community,
SyncDog
is working to simplify enterprise application development and deployment within common standards provided by leading EMM providers. As part of the AppConfig Community, we have access to common framework components for VMware AirWatch and IBM MaaS360.