Mobile Internet Security and Access
Easy and Secure Mobile Working for Corporate Employees!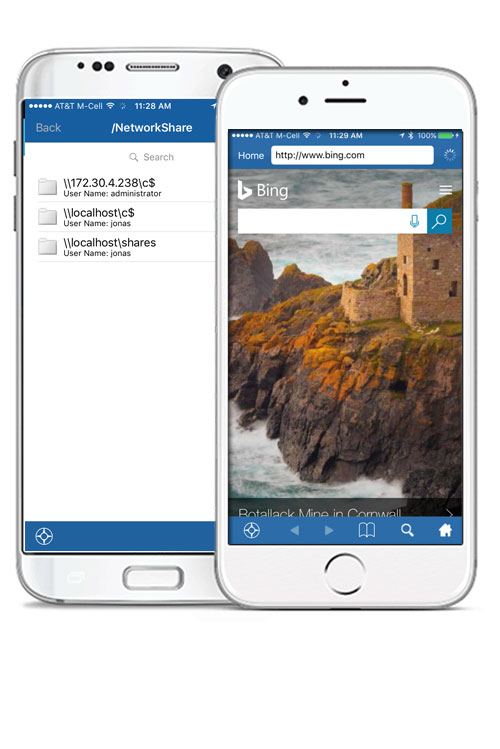 Secure Browser
Browse the web without ever leaving the security of the container. Includes AES 256-bit encrypted back-office network connection for auditing/compliance.
HTML 5 Hybrid Mobile App Frameworks
Securely run hybrid apps hosted in proprietary app frameworks. Hybrid apps remain within the secure con nes of the container.
Enterprise IM
Secure Instant Messaging via Skype for Business, Microsoft Lync, Microsoft Communicator and Google Talk. All messaging remains within the container.
Secure Chat
SyncDog-hosted mobile chat client where data and communications are kept within the secure container using Extensible Messaging & Presence Protocol or XMPP.