SyncDog Resources
Learn More about SyncDog Secure.Systems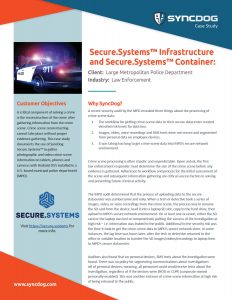 Whitepapers Downloads
For Mobile Security, Antivirus is a Band-aid, not a Solution

BYOD Data Security Threat – Potentially Your Greatest Cyber Threat

GDPR will bring the Teeth that have been Missing in Data Security Auditing and Compliance

SyncDog 6 Things That Will Accelerate Enterprise Mobility Security Adoption

SyncDog Correlation Whitepaper – Why mobile device event log correlation matters

And More….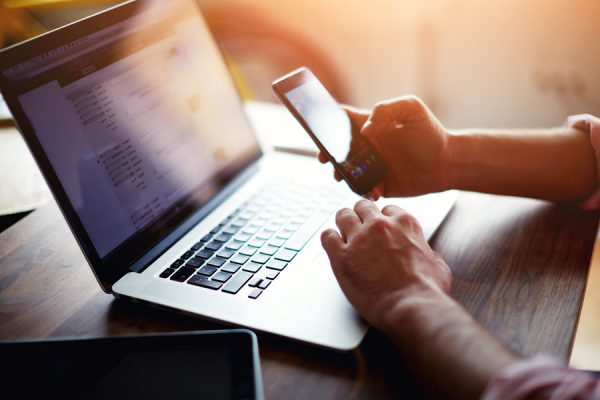 Current SyncDog EMM Integrations Include:
SyncDog is Looking to Integrate Further
We are actively evaluating EMM solutions to integrate the Secure.Systems™ containerized workspace with. If you have an EMM product and would like to partner with us, please contact us here.
The SyncDog team is pleased to share we have been listed as one of the 5 Best Cybersecurity Companies to Watch by The Silicon Review. Along with this announcement, our CRO Brian Egenrieder is featured in The Silicon Review's June 2020 Edition. Below is a...
read more
By: Clay Miller, CTO, SyncDog Since working from home is the new norm for many across the world, it's important to understand network security basics. Internet service providers (ISPs), love or hate them, are responsible for providing the infrastructure for...
read more
Whether you're a small business with a handful of employees or a Fortune 500 enterprise, chances are your staff uses mobile devices for business -- company-issued, personal, or both. Either way, managing the devices is important for administrative reasons. So, what is...
read more
Corporate security teams are responsible for an expanding attack surface due to increased flexibility in where employees work from. Most organizations that primarily employ knowledge workers, traditionally operated out of corporate offices prior to the onset of the...
read more
SYNCDOG IN SUPPORT OF THE APPCONFIG COMMUNITY
SyncDog is now an AppConfig Community Member. Through the AppConfig Community,
SyncDog
is working to simplify enterprise application development and deployment within common standards provided by leading EMM providers. As part of the AppConfig Community, we have access to common framework components for VMware AirWatch and IBM MaaS360.