SyncDog Resources
Learn More about SyncDog Secure.Systems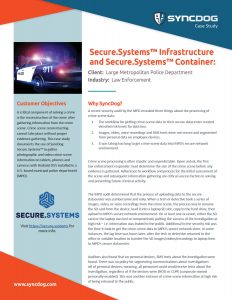 For Mobile Security, Antivirus is a Band-aid, not a Solution
BYOD Data Security Threat – Potentially Your Greatest Cyber Threat
GDPR will bring the Teeth that have been Missing in Data Security Auditing and Compliance
SyncDog 6 Things That Will Accelerate Enterprise Mobility Security Adoption
SyncDog Correlation Whitepaper – Why mobile device event log correlation matters
And More….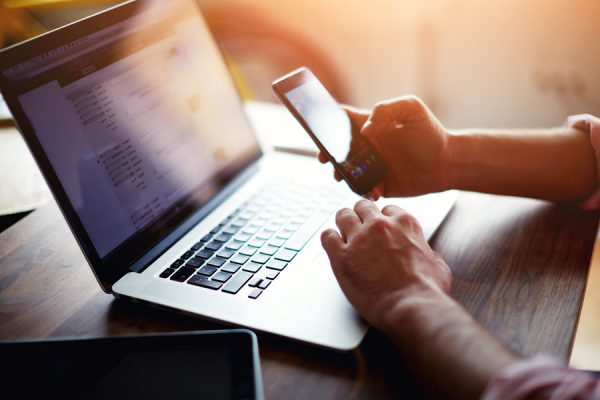 Current SyncDog EMM Integrations Include:
SyncDog is Looking to Integrate Further
We are actively evaluating EMM solutions to integrate the Secure.Systems™ containerized workspace with. If you have an EMM product and would like to partner with us, please contact us here.
On-Device Protection Detects Threats Targeting Mobile Devices in Real-Time RESTON, Va., July 22, 2020 -- SyncDog Inc., the leading Independent Software Vendor (ISV) for next generation mobile security and data loss prevention, today announced a partnership with...
read more
This summer, most of us returned to life as normal since the pandemic began in 2020, meaning personal vacations and in-person work trips returned in full swing. In fact, TSA Checkpoints show that the number of daily airline travelers has reached similar numbers to...
read more
SyncDog keeps your data out of the hands of the Chinese when employees or students won't give up TikTok. When it comes to TikTok – and other suspicious apps – you have two choices: 1. Prevent employees from having the app on their device 2. Stop worrying about...
read more
In-person conferences are back! In March, the SyncDog team had the opportunity to attend the Golf Information Security Expo and Conference (GISEC) in Dubai. GISEC is known for gathering the top cybersecurity enterprises from all over the world, along with CISOs from...
read more
SYNCDOG IN SUPPORT OF THE APPCONFIG COMMUNITY
SyncDog is now an AppConfig Community Member. Through the AppConfig Community,
SyncDog
is working to simplify enterprise application development and deployment within common standards provided by leading EMM providers. As part of the AppConfig Community, we have access to common framework components for VMware AirWatch and IBM MaaS360.