SyncDog Resources
Learn More about SyncDog Secure.Systems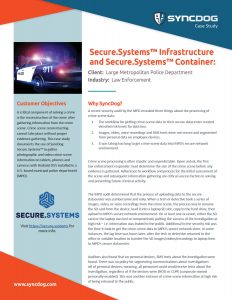 Whitepapers Downloads
For Mobile Security, Antivirus is a Band-aid, not a Solution

BYOD Data Security Threat – Potentially Your Greatest Cyber Threat

GDPR will bring the Teeth that have been Missing in Data Security Auditing and Compliance

SyncDog 6 Things That Will Accelerate Enterprise Mobility Security Adoption

SyncDog Correlation Whitepaper – Why mobile device event log correlation matters

And More….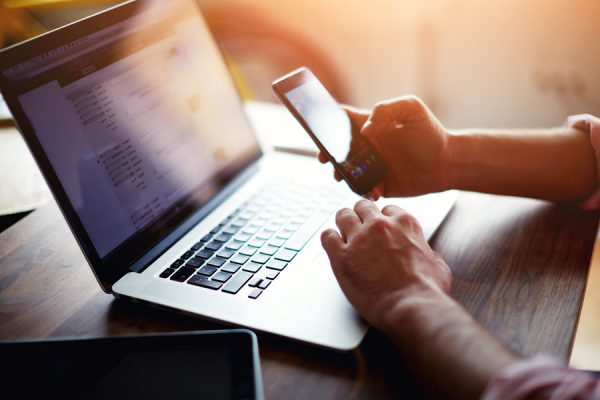 Current SyncDog EMM Integrations Include:
SyncDog is Looking to Integrate Further
We are actively evaluating EMM solutions to integrate the Secure.Systems™ containerized workspace with. If you have an EMM product and would like to partner with us, please contact us here.
Company opens office in Dubai to capitalize on customer traction RESTON, VA. (PRWEB) APRIL 14, 2020 SyncDog Inc., the leading Independent Software Vendor (ISV) for next generation mobile security and data loss prevention, today announced an increase in their Middle...
read more
By: Brian Egenrieder, CRO, SyncDog Over the last decade, the concept of working away from the traditional office environment has become more common. In 2016, approximately 43% of employees worked remotely on occasion. The onset of COVID-19 has drastically changed...
read more
By: Brian Egenrieder, CRO, SyncDog Warren Buffet is quoted as saying, "It takes twenty years to build a reputation and five minutes to ruin it." He's right. Brand reputation is built by continuously providing internal and external stakeholders with top notch results...
read more
By: Brian Egenrieder, CRO, SyncDog Over the last couple of years, there has been an increasing number of serious incidents regarding iOS's failure to meet its reputation as highly secure. These incidents include the Checkm8 exploit and the bug-filled rollout of iOS 13...
read more
SYNCDOG IN SUPPORT OF THE APPCONFIG COMMUNITY
SyncDog is now an AppConfig Community Member. Through the AppConfig Community,
SyncDog
is working to simplify enterprise application development and deployment within common standards provided by leading EMM providers. As part of the AppConfig Community, we have access to common framework components for VMware AirWatch and IBM MaaS360.