Technology Partners
SyncDog has partnered with leading technology partners to bring additional value to the SyncDog solution and to help service our customers around the world.
SyncDog is currently building out a list of integration partners around the world. For further information or to talk about potential integrations, please contact; partners@SyncDog.com

App47 unleashes the potential of enterprise mobility by providing application intelligence and management for enterprise mobile Apps. App47's cloud-based mobile application management solution simplifies, streamlines, and automates the enterprise's ability to deploy, manage, and analyze its mobile applications. As a result, enterprises are better able to ensure they are gaining the true business value from their mobile investments—without compromising the privacy of enterprise data. Website: www.app47.com

Artifex Software Inc. is pleased to provide Smart Office, Ghostscript and MuPDF technologies. Smart Office is a leading MS Office mobile app that enables end-users to view, edit, create and print MS Word, PowerPoint, and Excel files. End-users may also view and print PDF and image files with Smart Office. Ghostscript is an industry leader in PDF, PostScript, PCL, and XPS rendering and converting to/from any of these PDLs. MuPDF is a light-weight PDF and XPS interpreter with a very small footprint that offers all of interactive features for PDF.  Website: www.artifex.com

CorreLog, Inc offers log management, unique security event correlation, and high-speed indexed search services. Our pure-software solutions enhance your management strategy using standards-based design, focusing on high-interoperability, long life cycle, and optimal flexibility. You receive easy deployment and fast return on investment. Website: correlog.com

Kaonsoft Enterprise Mobility Platform™ enables enterprises to realize mobility without the headaches associated with conventional approaches. Website: www.kaonsoft.net

Notify Technology Corporation is an ISV specializing in wireless mobility solutions and services. Notify's core product focus is providing Enterprise Mobility Management with its NotifyMDM product that can be delivered as on-premise or cloud.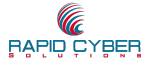 Rapid Cyber Solutions (Intelli IM®) provides Mobile access to Microsoft Lync, Microsoft Office Communicator, and Google Talk.  Website: www.rapidcyber.com

SafeLogic provides security products for applications in mobile and server/appliance environments. Our flagship product, CryptoComply, provides drop-in FIPS 140-2 compliance with a common API across platforms. Website: www.safelogic.com

Thursby is an American company celebrating nearly three decades of enterprise iPad, iPhone and Mac integration, management and security specialization. Historically, integration was with Microsoft-focused server infrastructure, and more recently cloud and Android. Thursby is headquartered in Arlington, TX, a suburb of Dallas-Fort Worth, with over 80,000 clients in over 140 countries and well over a million software licenses sold. Government sales are from Rockville, MD. Clients include organizations with hundreds to thousands of devices under management, ranging from government to healthcare, finance, and enterprise, to education and research, including the FORTUNE 500™, Global 2000 and OEMs. Partners include Apple, Microsoft, Juniper, Samsung, and others. For more information about Thursby and its products, please refer to www.thursby.com.
Canadian-based Mobileyes Consulting has been providing expert mobile solutions while creating and distributing digital content for more than 14 years. Mobileyes provides consultancy expertise in healthcare and government mobile security. To read more about SyncDog's partnership with Mobileyes, click here. Website: mobileyes.ca
EBF is "Germany's Mobile Competence Center" with business connections to the leading international solution providers, and has been awarded the IBM Lotus Award for its innovative in-house developments. EBF Migrator gives your company extensive freedom of choice for mobile operating systems. This tool can be used to execute migration and consolidation projects speedily and efficiently. An intuitive user interface integrates end users intelligently into the process, relieving your IT department of the task.
Matrix42 helps organizations digitize the workspace environment of their employees. Their software for digital workspace experience manages devices, applications, processes and services simple, secure and compliant. This innovative software supports the integration of physical, virtual, mobile and cloud-based workspace environments seamlessly into existing infrastructures. Website: www.matrix42.com
Snow empowers thousands of organizations to optimize software licenses & reduce costs by managing software consumption across all devices & platforms from mobile to desktop, data center to cloud.  Website: www.snowsoftware.com
For over 25 years SystAG System GmbH is one of the leading IT service providers in the DACH countries. The company focuses on the optimization of business processes and the development of cumstomer-oriented, innovative new concepts and services with competences in the areas of Enterprise Mobility, Security, Apps and database development. Among the various partners of SystAG are Apple, BlackBerry, Samsung, Good, Microsoft, Vodafone and T-Mobile. Website: www.systag.com