Secure.Systems
™
 A containerized solution for mobile enterprise security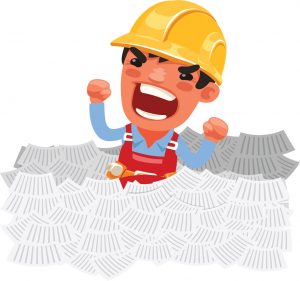 Each year, severe weather and natural disasters lead to large-scale power outages which affect millions of Americans
In the event of hurricanes, snow, and ice storms, and other emergency situations, power and utility companies rely heavily on sister utility companies, contractors, and crews from supporting industries from all over the country to repair and replace infrastructure that has been damaged. With this collaboration comes major challenges in sharing information across the diverse and unorganized combined workforces. Inevitably, trucks and crews are sent to incorrect locations without proper equipment or capabilities and are left waiting and wondering where they can be put to work. Adding to the problem, current dispatch systems are dated, difficult to deploy to large crews, and open to an array of security vulnerabilities. SyncDog is rethinking ways that companies interact and inform mobile workers, and is now working with a large, east coast energy provider to help deployed crews solve major challenges in their exchange of information.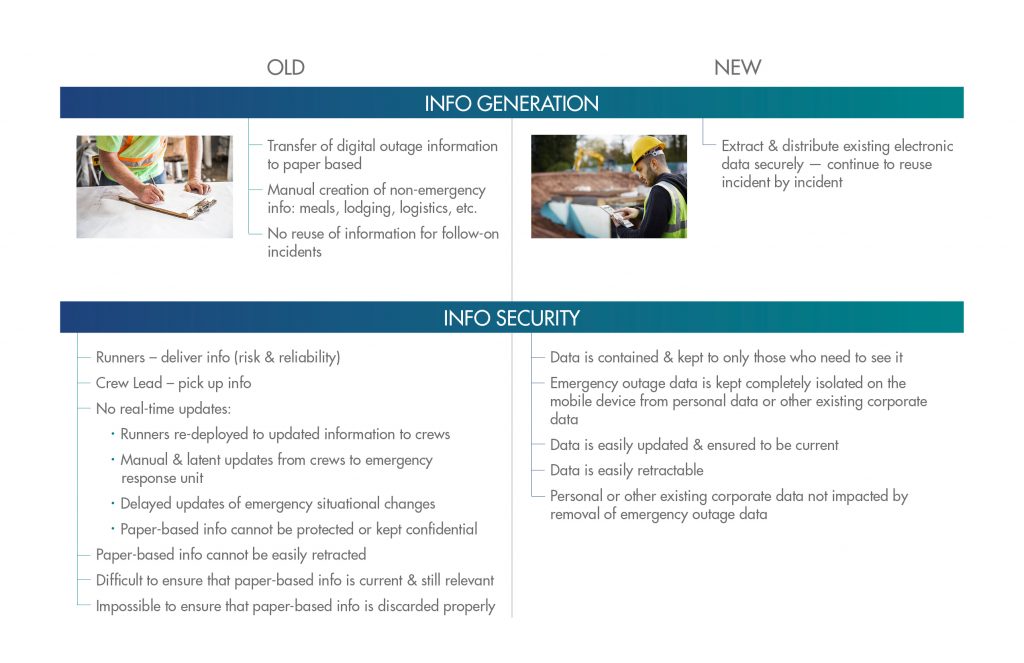 A full suite of mobile-enabled productivity applications is available in Secure.Systems™:
SyncDog's Secure.Systems provides a project and/or needs-based workspace of applications that enables utility and other mobile workers to securely collaborate while in the field, from a highly-functional mobile container. The defense-grade container employs FIPS-compliant (cert. #2687), AES 256-bit encryption to secure the utility company's proprietary data, and IP both on worker's devices and in transit to the datacenter.
The workspace puts heavy emphasis on both functionality and security, giving utility crews the ability to communicate securely, in real-time. Users can be up and running within minutes of accessing the application, allowing them access to outage information, equipment diagrams, safety manuals, documentation, logistics, and directional information regarding where they need to be. It also includes supplemental information such as local hotels and recommended restaurants to visit.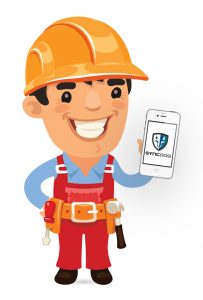 Secure.Systems removes the struggle of time-consuming manual processes of printing out packets and physically handing out information to deployed crews. The real time exchange of information assures accurate and timely updates of progress, and the GPS tracking capabilities allow companies to know exactly where a specific crew member is located and how far they are from where they need to be next. Finally, once the work is complete and the crews are heading home, Secure.Systems has the ability to automatically wipe data from the application, keeping information safe and secure – while not impacting any other data on the worker's device. The platform easily integrates into existing endpoint management solutions and can be deployed from the cloud, on-premise, or as a hybrid deployment.
In emergency outage situations, time is critical, resources are invaluable, and coordination is essential. SyncDog is helping utilities solve serious problems during precarious outage situations – saving time, saving costs, and most importantly, helping restore power and heat to their customers at times when they need it most. Come learn more at www.SyncDog.com or contact us at sales@SyncDog.com or 703.430.6040.